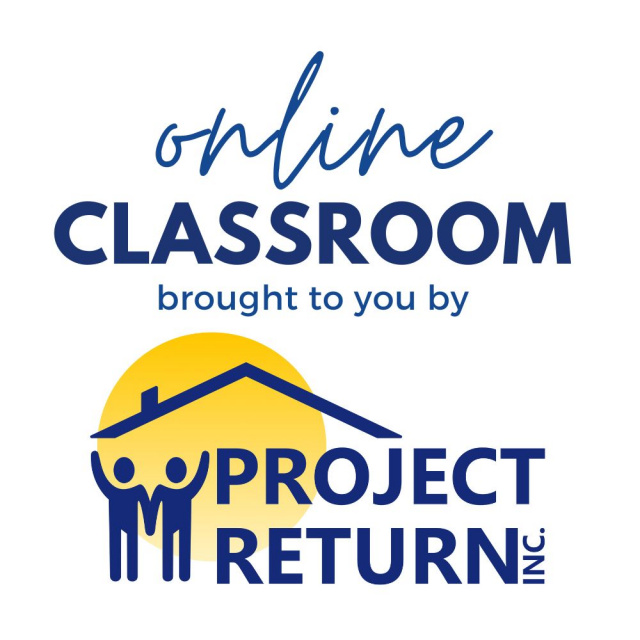 Stay connected with Project Return classes and activities through our online classroom.
Click here or use the link above for ongoing posts on our YouTube Channel,
and make sure to like and subscribe to our page!
Other Online Activities
LINK DISCLAIMER
This website contains links to information that may provide useful information for users. Be advised that:
1) By clicking on any link to other internet addresses, you are leaving the Project Return website;
2) You are linking to an alternate website not operated by Project Return;
3) Project Return is not responsible for the content or reliability of any linked websites;
4) Existence of a link to or from the Project Return website does not indicate endorsement of any individual, organization, product or practice by Project Return, its officers, Board of Directors, employees, or volunteers;
5) Privacy and security policies may differ from those practiced by Project Return.
National Day Calendar-Celebrate Every Day-Stay Informed with Fun Facts and Stories about what National Days We are Celebrating Today
50 Online Services You Can Get for Free During the Coronavirus Pandemic (Please note that some have free trial periods).
Live-Streamed Classical Music Concerts Available Online
Learn How to Quilt with These Free (Beginner-Friendly) Online Classes
Interactive Online Museum Experience
US Botanical Garden Virtual Tour
Take a Virtual Hike Through a National Park-The Hidden World of the National Parks
32 National Parks You Can Visit From the Couch
Free workouts to stream during the Coronavirus Outbreak
Virtual Wooden Roller Coaster Ride
100 Best Photographs Without Photoshop
Streaming Concerts and Documentaries
Activities to Help You Relax While You're Home
Other Helpful Links on Home Page